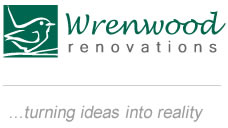 Call us now – 01237 875003
The Joinery Workshop
Choose your wood: Hardwood or softwood.
Your design: Whether a kitchen, bathroom, window, door, gate even a green oak porch, we make what you want. Either come to us with a ready design, or maybe just an an idea and we will talk you through it and design it the way you want it. If you are stuck for ideas, we can suggest ideas for you. Let us make it easy for you.
As soon as your plan is entrusted to us you can relax knowing real craftsmen will be turning your ideas into reality.
Reclaimed wood
If you are renovating your property or else want to add a rustic feel, then consider using reclaimed wood. Highly sustainable, reclaimed wood has great character and a rich, mellow colour that can only be achieved by time. This will give your natural wood kitchen, door, floors etc an immediate warmth and feeling of age.
Choose from a selection of high quality natural oils and waxes that come in a variety of natural and contemporary colours, feeding your wood, allowing it to breath and mellow instead of sealing it as do varnishes. Your finish will be practical, hardwearing and water and stain resistant making it easy to care for and stay looking beautiful.
 Renovations and Conversions
If you want a stunning, characterful, warm and welcoming home you are in good hands. With over 30 years experience of working on older properties such as Farmhouses, Cottages and Barns, your home will benefit from our  understanding  of and affinity with old buildings. They are precious structures and you need to pay particular attention to retaining all their individual character such as the soft undulating walls, flagstone floors, stripped wood floors and exposed beams, yet still incorporate all of today's modern conveniences. This combination of old and new creates very contemporary, beautiful, comfortable and practical living. 
Design and Build
A fantastic opportunity for you to design and build your own home. So many people dream of it yet few succeed. Let us make it an easy, hassle free and enjoyable process for you. There is no need for you to worry about any of the practicalities of the build. We will take that off your hands, help and guide you through the phases of new home construction, extensions, conversions, from the design and planning to the building of your home and landscaping of your garden.
Extensions
Whether you want an extension built to your architects plan or ask us to design and build it for you, you can be totally confident knowing it will blend and harmonise with your original building whether of traditional or modern construction, whilst giving you the extra living space that you require.
No job too small
From large to small building projects you will get all the advice you need. Whether you are thinking of a new build or extension or something much smaller, a window, door, cupboard, gate even a luxury chicken house. Please call and have a chat.
Please see Home and Garden section for smaller projects.