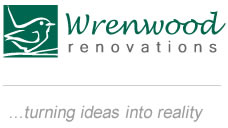 Project Management
We can manage all aspects of your project from start to finish. Whether it is a bespoke new build, a renovation, conversion or a single custom-made design, we will help you through the design stages while making the process easy, stress free and enjoyable for you.
New Builds/Renovations/Conversions
The Early Stage –
At this point we are: having discussions with the client, designing and drawing up plans (or working closely with your chosen architect); filling in planning and building regulation application forms and liaising with the planners on your behalf.
We can contact utility companies such as the water board, electricity and phone companies arranging connection. We can also contact the environment agency and when converting buildings, organise structural surveys as well as bat and owl surveys.
The Start of Build –
Ground works begins: excavating, drains, footings, concrete floors up to DPC (damp proof course).
Building of the Shell –
This stage includes the block work and any facing material such as brick or stone, scaffolding, roof trusses and roof covering, windows and glazing. The outside is rendered and the building made watertight.
The Internal build –
The electrician and the plumber move in next for the 'first fix'. The upper floor is constructed; the stud work erected and the rooms begin to take shape. All the pipes in the floors, walls and ceilings are installed. The plaster boarding is then completed and the plasterers move in. Once the building is plastered, the electricians and plumbers return with the carpenters to 'second fix'. This includes all plugs, sockets, lights, etc; bathroom suites, cloakroom suites, central heating/under-floor heating; doors, skirting etc. The kitchen is fitted, then the painters move in.
All the while we liaise with the client, happily making any desirable changes along the way, as well as communicating with the building control officer making sure everything is on schedule, nothing gets behind and the work is completed on time.
We have our own subcontractors who can carry out any part or all of the building work, but we can also work with designated subcontractors of your choice.
If we can help you in any way, please don't hesitate to give us a call on 07814 735702