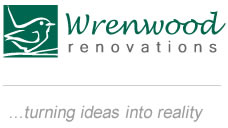 Renovations and Barn Conversions
We have over 25 years' experience of sympathetically renovating cottages, farmhouses and old chapels and converting derelict barns into stunning, warm comfortable homes filled with character.
We combine traditional materials and design features with modern technology to create beautiful functional living spaces.
With so much experience of working on older properties, we understand their individual qualities and pay particular attention to retaining all their characterful features from soft, undulating walls to flagstone floors, stripped wood floors, fireplaces and exposed beams, whilst still incorporating all of today's modern conveniences. This combination of old and new creates very beautiful comfortable yet practical living spaces.
Renovations
As we have been involved in the renovating of many old properties, we are able to see their potential amidst the decay of crumbling walls, collapsing ceilings and leaky roofs. We take great pride and pleasure in the fact that we have the knowledge, experience and ability to turn such properties into desirable residences again.
Barn conversions
Converting barns gives a redundant building a new lease of life and offers an opportunity to create a superb, spacious, country home with rooms exuding character thanks to features ranging from vaulted ceilings, exposed A-frames and roof timbers to huge mullioned windows, balconies and magnificent staircases.
It is with great pleasure that we take on a new barn conversion project with its potential to create a stunning, light-filled, spacious quality home for our client.
Most of our projects come from referrals and personal recommendations and I know that the majority of our past customers will be only be too happy to invite you into their homes to show you how their ideas have become reality.
We are always eager to talk through any ideas or answer any questions you may have so don't hesitate to give us a call for a no-obligation friendly chat or advice  07814 735702
Or alternatively email us and we will normally get back to you well within 24 hrs.