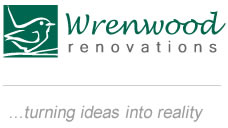 Home and Garden
We design and build many small individual projects for clients.
Porches
We undertake all types of bespoke projects, from green oak and natural slate porches on old cottages to painted wood porches on bungalows each one individually designed to the customer's requirements and created to harmonise with the building.
Gates
We build bespoke gates ranging from large automated entrance gates to small traditional cottage gates, in green oak, kiln dried oak or redwood joinery timber depending on the desired finish.
Hearths and fireplaces
There is nothing like a real fire to add atmosphere to a room and now that wood burners are considered an eco-friendly option, more and more people are making this choice. We are able to renovate or build new fireplaces or match original designs. We can construct hearths from slate or brick; flues can be stainless steel, cast iron, or even a brick stack. There are numerous ideas from which to choose.
Wardrobes, Cupboards and Shelving
We build bespoke built-in wardrobes out of reclaimed pine and oak with shelving and hanging rails; cupboards with either solid or glass doors can be made to order in any size as can a variety of shelving.
Small Items
We take as much care with designing and building our small items as we do with any of our larger projects. A selection of these includes: bedside tables, simple panelled pine or oak beds, windowsills, coat hook rails, mirrors and bathroom utility shelving.
No item is ever too small for us to make.
Garden
We design and build an assortment of outside projects including traditional wood and canvas sun shelters, green oak jetties, trelliswork, decking, green oak bird tables, luxury insulated chicken houses! And even oak chicken troughs!
We are always happy to design and build something new that our clients have suggested.
If you wish to have a friendly chat please do call us on 01237 875 003